By: Carolyn Raab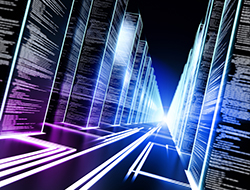 With the number of cyberattacks growing and hackers becoming more sophisticated, the cost and complexity of network security is increasing. Enterprises are acutely aware of their need for best-in-breed threat protection, but they don't want the complication and expense of dealing with hardware appliances that lock them in and don't scale. Instead, they want a firewall service that is easier to manage while also offering the latest security solutions.
Service providers (SPs) and managed security service providers (MSSPs) are uniquely positioned to solve these challenges by offering managed virtual firewall services. In such a competitive environment, however, they need to be able to deploy these services without exponential increases to capital or operating costs. This article explores how virtual firewalls deliver the flexibility, scalability, and agility a growing enterprise needs in today's cyber landscape. It also lays out two crucial characteristics this virtual firewall platform needs to have to be a profitable and effective service offering.
The business case for virtual firewalls
Deploying a managed network firewall service is typically a large drain on finances and engineering resources. Hardware appliances are slow, complex, and expensive to set up. They are cumbersome to manage, need replacing every few years, and might not be able to keep up with the frequent changes in security needs from the enterprise. This is why the introduction of a hosted, managed virtual firewall service (VFS) is a compelling alternative for SPs and MSSPs.
Virtual firewalls offer the same features as physical ones, but with the flexibility enterprises need these days. If you offer a managed VFS, you no longer need to deploy physical firewalls every time you onboard a new customer, or whenever an existing customer needs additional capacity due to a new office location or new employees. When your customer needs a change, your customer support team simply deploys a new virtual firewall with the click of a button to meet the new requirements. A virtualized approach helps your customers now and can be built upon in the future.
This sounds great in theory, but for it to be as profitable as possible, there are several criteria such a service needs to meet. The technology needs to deliver the service to customers whenever and wherever they want. It has to enable same-day delivery of new firewalls when onboarding new customers to the service. It needs to reduce operating costs by transforming the process of adding threat protection capacity for a customer from an engineering to a customer support function. And, you'll want pay-as-you-grow flexibility, so you are not making unused investments in firewall hardware.
This is a long list—and if you were to build it from scratch, you would end up draining your engineering resources and budget. You would be back to square one: an expensive, complex network firewall service. In order to make the most of the advantages of virtual network firewalls, there are two factors you need to leverage: automation and intelligent orchestration. It's these two factors that will make the difference between a complex, expensive managed security service and an easy-to-manage, profitable one.
Automated firewall virtualization to migrate physical firewalls
DIY virtualization requires extensive engineering resources. You need the expertise and time to take care of many tasks: configuration and optimization of hypervisor software; bootstrapping and initial configuration of NGFW VMs; integration of licensing from firewall vendors; health check mechanisms; maintenance of the platform and much more. Why should an MSSP take that engineering headache from their customers only to add it to their own plate? It doesn't make sense. Automation, on the other hand, delivers higher accuracy, greater uniformity, and simpler workflows. When