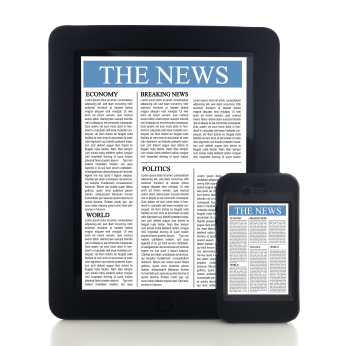 This month's telecom industry news included the first 5G network for commercially available smartphones in Europe, as well as robust new partnerships driving industrial IoT development. Juniper Research shared predictions on the growth of digital content spending and on the increase in cross-border blockchain transactions. Updates on smart home and smart city advancements, VNF service deployments, and the FCC's repeal of the 2011 'rate floor' rounded out the news.
The top telecom industry news is summarized below. To view all the news as it breaks, check out Pipeline's News Center or subscribe to receive our telecom industry news summary each week.
Innovation News
New collaborations and the extension of existing partnerships dominated innovation news this month. Nokia has joined the ARENA2036 research collaboration, an experimental factory project and a collective of automotive industry leaders focused on revolutionizing design of the automobile by its 150th anniversary in 2036. As the sole telecom provider, Nokia will power 4G and 5G New Radio coverage for the factory's campus. Microsoft and the BMW Group have partnered on a new initiative intended to drive open industrial IoT development and advance future Industry 4.0 solutions. The OMP is built on the Microsoft Azure Industrial IoT cloud platform.
In other partnership news, Microsoft and OpenClassrooms have launched a new educational partnership to advance the development of in-demand AI skills and bridge the talent gap in technology hiring, OpenClassrooms will lead recruitment of up to 1,000 promising candidates for the program from France, the UK, and the US. Cisco Systems, Swarm Technologies, and UTStarcom have joined the Dynamic Spectrum Alliance to advance shared spectrum sharing technologies and policies for wireless narrowband and wideband applications.
A new report from Juniper Research predicts that end users' digital content spending worldwide will triple to nearly $90 billion in the next five years. Carrier billing may account for up to one in five digital content sales by value in that time. A second report released this month focuses on blockchain transaction growth: Juniper notes that the number of cross-border transactions recorded on the blockchain will surge to 1.3 billion by 2023, a CAGR of 82 percent over the next 4 years. The value of transactions recorded on the blockchain will thus reach an unprecedented $3.4 trillion and smart contracts will be key for financial institutions seeking security.
Innovations to benefit CSP evolution and transformation also made headlines. Imagine Communications updated its ad inventory optimization platform, xG GamePlan, to ease the transition to impression-based ad buys for its global broadcaster and MVPD customers. Telco Systems has joined VMware by VeloCloud's SD-WAN ecosystem to ease VNF service deployment. As a result, service providers will be able to rapidly deploy SD-WAN services running on any hardware of their choice. In another innovation-focused partnership, Telstra and Broadpeak have together launched an innovative intelligent device detection solution to orchestrate optimizations that reduce telco and content provider costs while increasing customer QoE in video performance. The solution is called Intelligent Device Optimization (IDO). Finally, Windstream Enterprise announced that its OfficeSuite UC® skill is now certified by Amazon and published live for Alexa, Amazon's cloud-based voice service for additional voice-activated functionality to enhance mobility and ease of use.