By: Jara Kern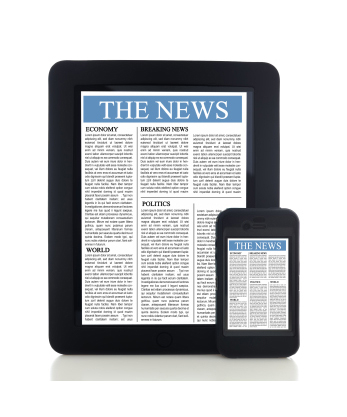 There's an adage in business: "Efficiency is the foundation for survival. Effectiveness is the foundation for success." This month, as we explore all facets of our Automation theme, we're seeing this saying come to life in technology industry news headlines. From research that reveals the IT cost savings of SaaS models and tallies up the financial benefits of IoT integration and automation, this month's IT and telecom technology industry news drives home the point that new ways of doing business just might be better ways of doing business.
The top IT and telecom technology industry news stories from the month are summarized below. To view all the news as it breaks, check out Pipeline's News Center or subscribe to receive our telecom industry news summary in your inbox.
Automation and Digital Transformation news
As enterprises across markets flex to meet changing pressures and customer demands, support systems headlines included research, product launches and partnerships. According to new research released from Analysys Mason, communication service providers can realize IT cost savings of approximately 25 percent over a five-year period by adopting telecom services delivered through a software-as-a-service model.
Gotransverse and AwareX announced a new partnership to provide leading cloud-based integrated billing and enhanced customer engagement solutions. MATRIXX Software and CompaxDigital revealed that they are working with several European Tier 1 operators on scalable, repeatable support and plans for business transformation for emerging 5G services. Windstream Enterprise also launched its unified-communications-as-a-service solution, OfficeSuite UC, in Europe and APAC.
Industry transformation news included interesting new research. F5 released its 2022 State of Application Strategy Report, which outlines the challenges organizations face as they transform IT infrastructures to deliver and secure digital services that have become inseparable from everyday activities, such as completing job tasks or consulting a doctor. The report captures the tradeoffs of accelerating digital transformation in an increasingly digital world. Venafi also unveiled the findings of a global study of 1,000 CIOs, which shows that digital transformation is driving an average of 42 percent annual growth in the number of machine identities—outpacing the growth of human identities. And as pressure to transform mounts, the EdgeView 2022 survey from IDC found that three quarters of organizations plan to increase their edge spending over the next two years with an average increase of 37 percent.
Innovation news
In innovation news, Intel released the results of a study exploring how organizations approach security innovation in an increasingly digital world to stay ahead of the evolving threat landscape. Key findings reveal that organizations value security product innovation, especially at the hardware level, when purchasing technologies and services. According to IDTechEx, the current state of 5G has seen less technological innovation than might have initially been expected with the promise of high frequency, gigabit download speeds, and millisecond latency yet to be realized in a major way. There is certainly more scope for technical development and innovation.
In smart city news, Resulticks has joined the Qualcomm Smart Cities Accelerator Program to collaborate on transforming the landscape of real-time customer engagement and communications. Juniper Research has found that the number of buildings globally deploying smart building technologies will reach 115 million in 2026,