By: Andy Shields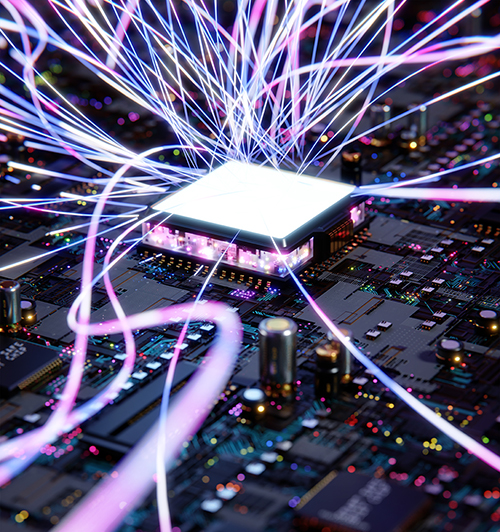 Data center operators face new challenges with technologies such as 5G, IoT, and artificial intelligence, while prioritizing and implementing environmentally sustainable solutions. These include rapidly growing volumes of data from a wide variety of sources and real-time analysis of AI algorithms or predictive maintenance. High-speed fiber optic cabling and intelligent edge concepts help to flexibly meet these challenges. Additional challenges include an increase in energy being used by data centers and the need for a more sustainable way of doing business while implementing modern technologies moving forward.
For some time now, the data center landscape has been undergoing change. The trend toward cloud computing has meant that more enterprise data centers are being abandoned. Instead, companies are shifting workloads to the cloud or relying entirely on cloud-first strategies.
Meanwhile, the demands on enterprise data centers, as well as the large data centers of cloud providers, are constantly increasing. Such requirements can no longer be met without high-performance, structured, and real-time capable fiber optic networks. Therefore, the Ethernet standard 400GBASE for transfer rates of 400 Gbps was standardized exclusively for fiber optic cables. The standardization of 800G is currently in progress. With the higher demand for speed, parallelization technologies are coming to the fore: The serial "lane speed" of singlemode transceivers for 800G is currently 100 Gbps. Up to 800 Gbps is therefore not possible without parallelization. In addition, the rest of the passive data cabling infrastructure must keep up.
The future belongs to singlemode fibers
Another limiting factor is the length limitation of the common protocols for multimode fibers to a maximum of one hundred meters. Driven by the mega data centers of the major cloud providers, the trend is currently moving toward singlemode fibers that also support future data rates and ranges. The singlemode transceivers, which are still significantly more expensive, could be priced in line over the next few years. Their silicon photonics technology enables cost-effective production.
With the flux in hyperscale and cloud data center operators purchasing singlemode fibers, the cost of the infrastructure has dramatically decreased. Hyperscalers are deploying 400 to 800 Gbps channels and large enterprise data centers are upgrading to 100 and 400 Gbps. Overall, the increased demand in singlemode fibers has decreased the high cost of the infrastructure.
Data volumes are increasing
Sensors, edge devices and wearables in the IoT are generating increasingly large data streams. In traditional data center environments, the massive volume of data often results in delayed response times. Information is often accessed from different sources, including mobile sources, which are geographically too far away from the central nodes to ensure sufficient latency. In the Industry 4.0 environment, data acquisition and analysis are therefore increasingly performed directly in edge computing: the data from machines and sensors remains (in a data security-compatible manner) in the factory, while server containers and micro data centers on site are now part of everyday life. Only the information that is necessary for business processes is filtered and transferred to the cloud from the considerable data volumes.
The trend is toward the edge
This development towards the edge will continue in automated and autonomous driving. The path via the cloud data center is often too long and time-consuming. Instead, the vehicle will become increasingly important as an edge device and for computing capacity in the road infrastructure—consider, for example, intelligent traffic lights.
In preparation, a lot of compute power is migrating out of the data center and establishing itself locally at the point of origin of the data. High-speed Ethernet connections enable latency to be minimized and data to be processed in real time in the intelligent factory. Data cabling specialists help with the complex integration of edge solutions in company-specific scenarios. Challenging environments also require particularly robustly designed connectors. Part of holistic fiber optic cabling solutions can therefore also include lens connectors that enable fiber optic use even under harsh, dirt-loaded industrial conditions with varying temperatures or vibrations.