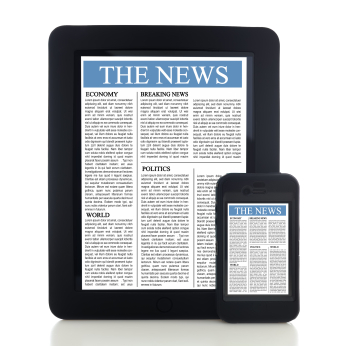 It's been a busy month in technology industry news—but what month isn't? With AI and Analytics as our issue focus, we closely monitored news from around the world, including new AI-powered and AI-first fraud management and detection systems and new solutions to enable traffic analytics and public safety. In other technology industry news, Lumen Technologies raised the speed ceiling on upload and download speeds in select areas of the U.S. 5G Americas shared new findings to unlock efficiency in industrial operations with time-critical networking. Finally, it was a big month for mergers and acquisition news in all corners of the industry.
The top technology industry news stories from the month are summarized below. To view all the news as it breaks, check out Pipeline's News Center or subscribe to receive our telecom industry news summary.
AI and analytics news
AI and analytics news included new product launches and breakthrough innovations. Proofpoint launched its Intelligent Compliance Platform, which leverages a proprietary machine learning engine to provide business leaders with AI-powered collection, classification, detection, prevention, search, eDiscovery, supervision, and next generation predictive analytics while meeting complex compliance and information governance obligations. Africa's Ethio Telecom will deploy Subex's AI-first fraud management system, enabling the telecom to take an AI-first approach to detect new and unknown threats in real time. Sisu Data has expanded the capabilities of its Sisu Decision Intelligence Engine with new algorithms and integrations to automate trend and anomaly detection and help organizations make better, more informed decisions. In analytics news, Ubicquia has launched UbiHub. Compatible with 360 million streetlights worldwide, UbiHub is the industry's first integrated Wi-Fi 6 and edge AI platform to drive traffic analytics, license plate recognition, and public safety data.
AI and analytics innovations also made headlines. In quantum computing news, IonQ is collaborating with Airbus to explore the potential application and benefits of quantum computing for aerospace services and passenger experiences, including an exploration of future integrations of quantum computers for Airbus and its customers. Bright Giant GmbH and Agilent Technologies have embarked on a product development collaboration to enhance non-targeted metabolomics workflows using AI-based methods and empower scientists to make novel discoveries.
Hyundai Motor Group announced the launch of Boston Dynamics AI Institute, with an initial investment of $500 million and the goal of making fundamental advances in artificial intelligence, robotics and intelligent machines. NVIDIA announced a broad initiative with partners to evolve Universal Scene Description, the open-source and extensible language of 3D worlds, to become a foundation of the industrial metaverse and the next wave of AI.
Network and 5G news
In broadband news, Lumen Technologies is now offering one of the fastest Internet speeds in the United States through its Quantum Fiber, with upload and download speeds of up to 8 Gbps to residential and business customers in select areas, including near Denver, Minneapolis, and Seattle—with more to come. The Federal Communications Commission has approved the previously announced sale of Lumen Technologies' incumbent local exchange carrier business in 20 states to Brightspeed,